How does the PayFit Product Team work? What makes them effective? How are they organised? All these questions come up very often.
Thus we thought it would be interesting to explain how our values at PayFit are part of the Product team's daily life and help them grow.
PayFit's mission, a SaaS payroll and HRIS software, is to ease each employer's daily life as well as their employees' by automating payroll management and unifying HR process management in a single solution. Our goal is to enable everyone, without being an HR nor a payroll expert, to easily manage the professional lives of their employees.
👨‍👩‍👧‍👧 How is the Product team organized?
We work closely on product development with many teams. Role distribution has been thought to fit the specificities of our PayFit solution. The main interactions are summarized in the diagram below.
A global team is in charge of leading the development for each new feature, with the support of local teams who adapt the product to the legal and payroll requirements of each country.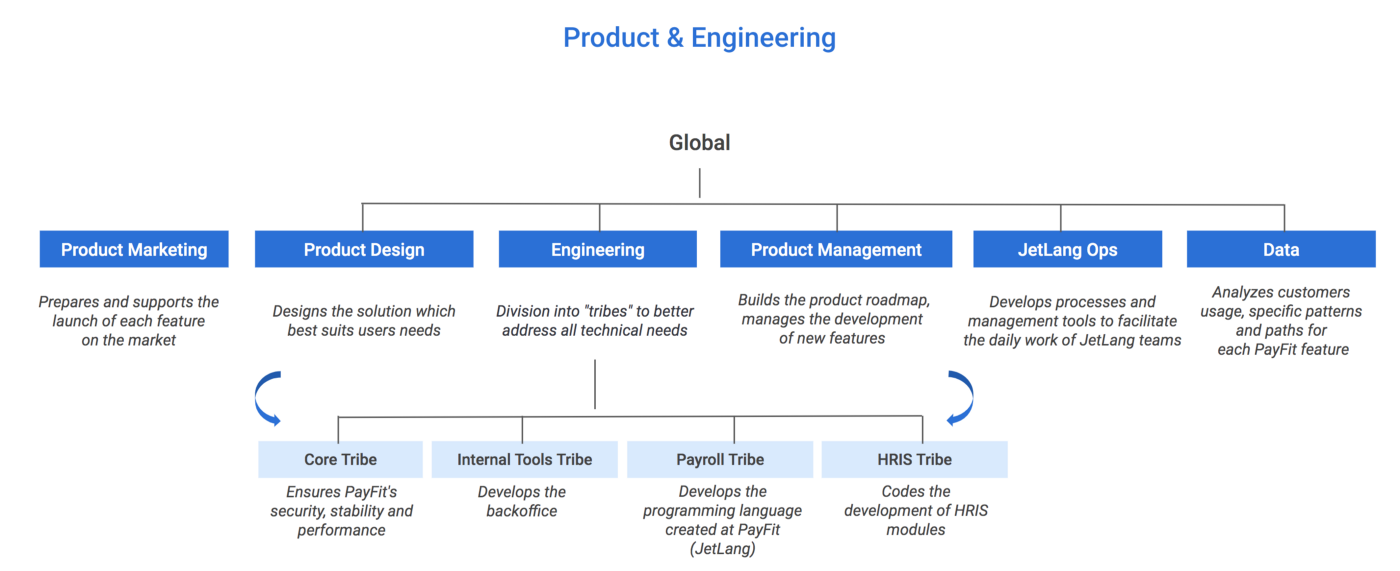 💫 What are our values at PayFit?
These values did not come out of the blue overnight. We managed to express them after three years of existence, and they are the result of a collaborative work between all PayFiters.
To accompany our exponential growth, it seemed essential to us to put words on what underpinned our corporate culture, to allow us to make it last throughout the adventure. And it was only by listening to PayFiters that we could ensure that these values were the common reference point for each of us.
We asked each team to brainstorm during workshops on the way they work at PayFit and what drives their behaviour at work and decision-making process within the company, what motivates them to come to work every day, what makes them want to achieve their goals, etc.
Four values emerged from these discussions:
Living and working with Passion,
Striving for Excellence,
Caring for each other,
Always staying humble.
🚀 How are our values embodied and reflected within the Product team?
These values guide us in our daily work within the Product team to work better together and develop the best possible solution to serve our customers.
☀️ Passion: Living and working with Passion
Passion at first:
To join the Product team at PayFit, we look first and foremost at the state of mind in which the candidate presents himself: Does he/she want to learn? Is he/she passionate about PayFit product story and its specificities? Does he/she have a creative and adventurous spirit? Business skills are ultimately only secondary, as long as the desire to develop the product, in osmosis with the rest of the PayFiters, is present.
We want the members of the product team to feel that at PayFit there are no barriers to innovation. If they have an idea that could meet a customer need, they will find many PayFiters at their side who will put their hearts into the work so that this idea can emerge in the short or medium term.
And this passion must be communicative.
We believe that every PayFiter should feel involved in the product development.
No matter their position, they should be able to know the latest features of the product, and especially feel that they can give their opinion.
However, we are aware that the more we grow, the more complicated it can become to maintain this knowledge and passion for the product. This is why we are reflecting more and more, especially since the arrival of Product Marketing Managers, on the best way to keep building this product culture: through fun training, quarterly presentations on our product strategy, and the implementation of participatory processes to feed back the ideas of each team and thus feed the product roadmap.
This passion for the product is at the heart of the whole PayFit story.
And it seems very important to us that it remains so, in order to unite the teams around a common project.
But it is not only technology as such that fascinates us, it is also the confidence in the fact that we meet a real need of HRs, Office Managers, SME managers, etc., and that with each development we do on the PayFit platform, we make their daily lives a little easier by allowing them to manage the life of their company and their employees smoothly.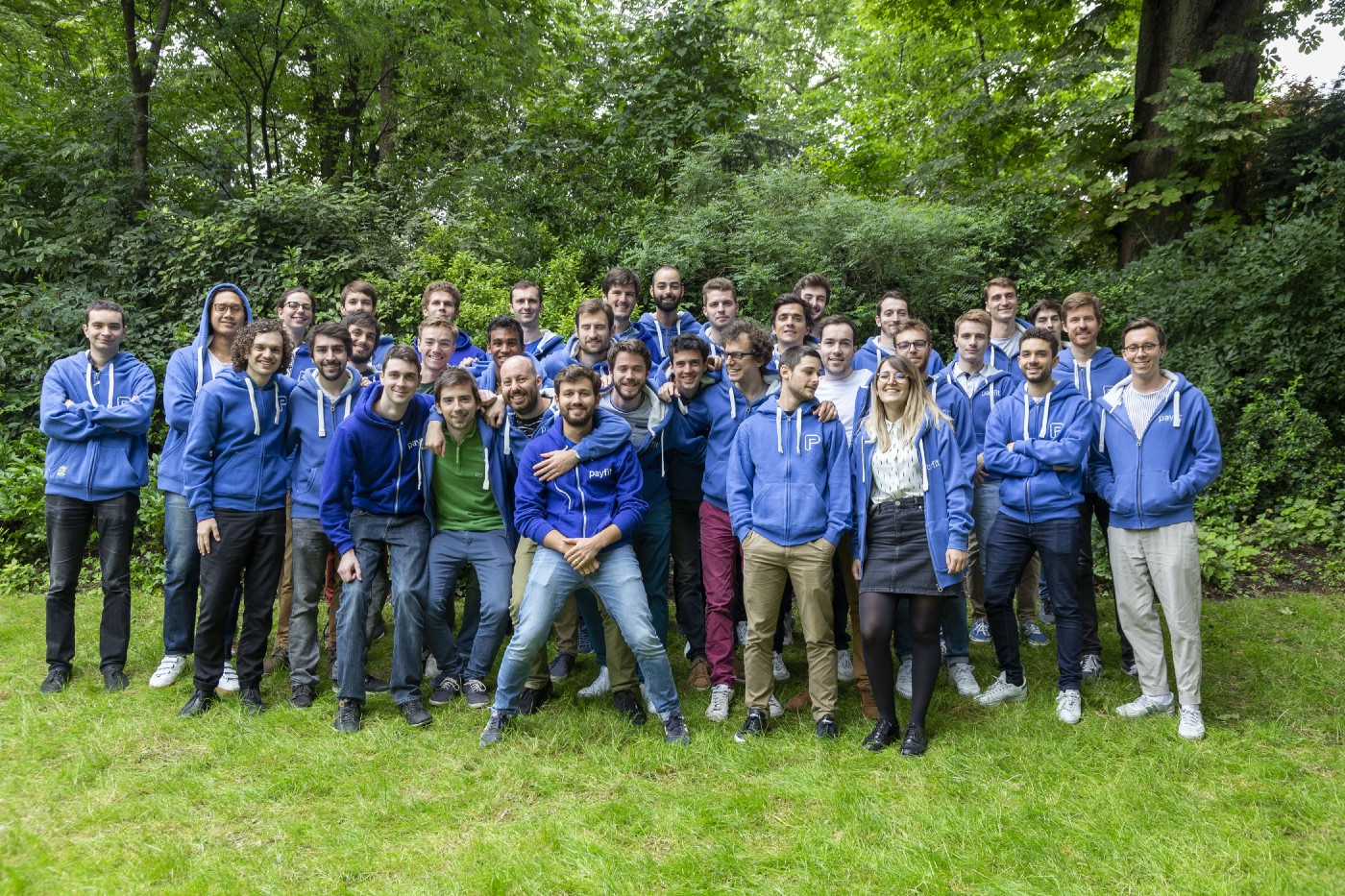 🤓 Excellence: Striving for Excellence
The profiles we recruit are demanding towards themselves and demanding towards the product they develop. But product excellence is not intended to be achieved in one day. We believe in the strength of the "test and learn" method, which has been part of our DNA since the launch of PayFit. We started quickly, on a product that was imperfect, but we learnt quickly because we learnt from our mistakes and constant feedback from our customers.
Our product team is still young and continues to grow and structure itself. The processes we implement are constantly challenged and adapted to meet the challenges of our growth and best support the development of our app. We believe that it is possible to combine speed of development with product excellence, even if this means launching preliminary versions of certain features. These are then tested on a small sample of customers, in order to develop a more in-depth version for all customers, taking into account the users' feedback collected.
Nothing is written in stone. Everything is iterative.
We also promote transparency: our roadmap is accessible at all times to all PayFiters. And we aim to increase the granularity and accuracy of our roadmap: at which development phase we stand, which team is in charge of which task, what is the expected launch date, what are the technical problems encountered and the solutions provided. This ensures that the product vision is aligned across all teams.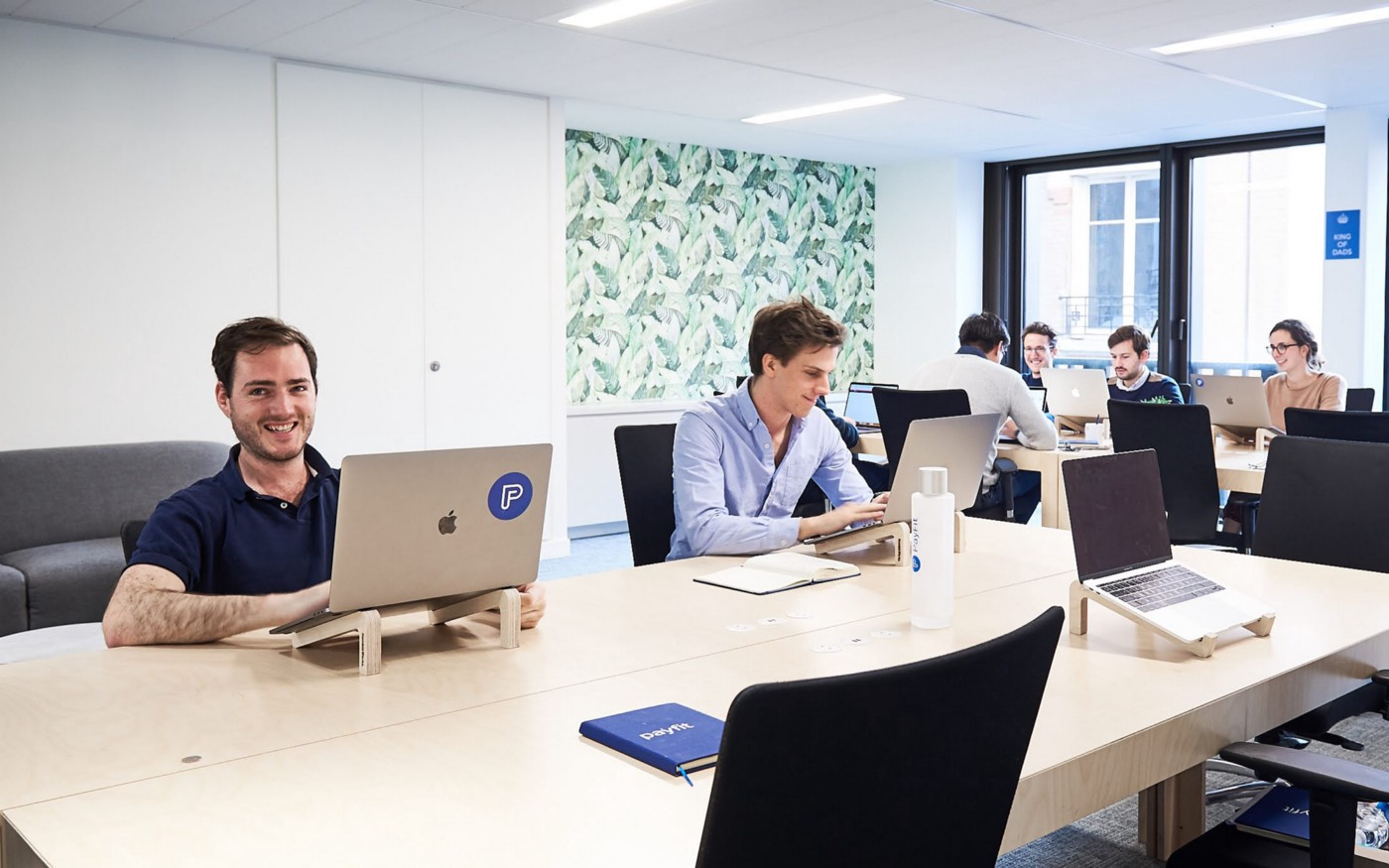 💙 Care: Caring for each other
We equally care for the satisfaction of PayFiters and the satisfaction of our customers.
It is essential for us to know that our employees get to work in the morning with a smile on their face.
To keep a pleasant and caring work environment, we pay particular attention once again during the recruitment phase to the candidate's mindset: is he/she ready to encourage collaborative work? Does he/she know how to question him(her)self? Does he/she think that work can go hand in hand with good humour?
This is why we include a last, rather special step for each recruitment: a BBQ test. This is an opportunity for candidates to interact with all PayFiters in an informal setting, allowing us on both sides to see if we want to work together on a daily basis.
Once recruited, the onboarding phase is key to integrate each newcomer and make him meet the other teams. He then feels more confident when he begins his various missions, because he has a better understanding of the role of each of his teammates. He knows how to position himself and above all he knows that he can exchange and ask any question without fear of judgment, because we have all gone through this discovery and learning phase.
The fresh eyes of a newcomer are always useful to us in perceiving our strengths and areas for improvement.
To keep strengthening product team's cohesion, we organise offsite trips (in Barcelona or Berlin for example). It is an opportunity to get out of our daily lives, to take a look at our latest achievements, to discuss broader topics such as the long-term vision of the product or the optimisation of certain processes, but also to get to know ourselves better on a personal level.
Finally, as we are passionate about developing new innovative projects, we regularly organize HackDays on the theme "improving our daily life at PayFiters": 2 days to gather teams, think about a common need for all PayFiters and come up with a concrete solution that is coded and developed the exact same day.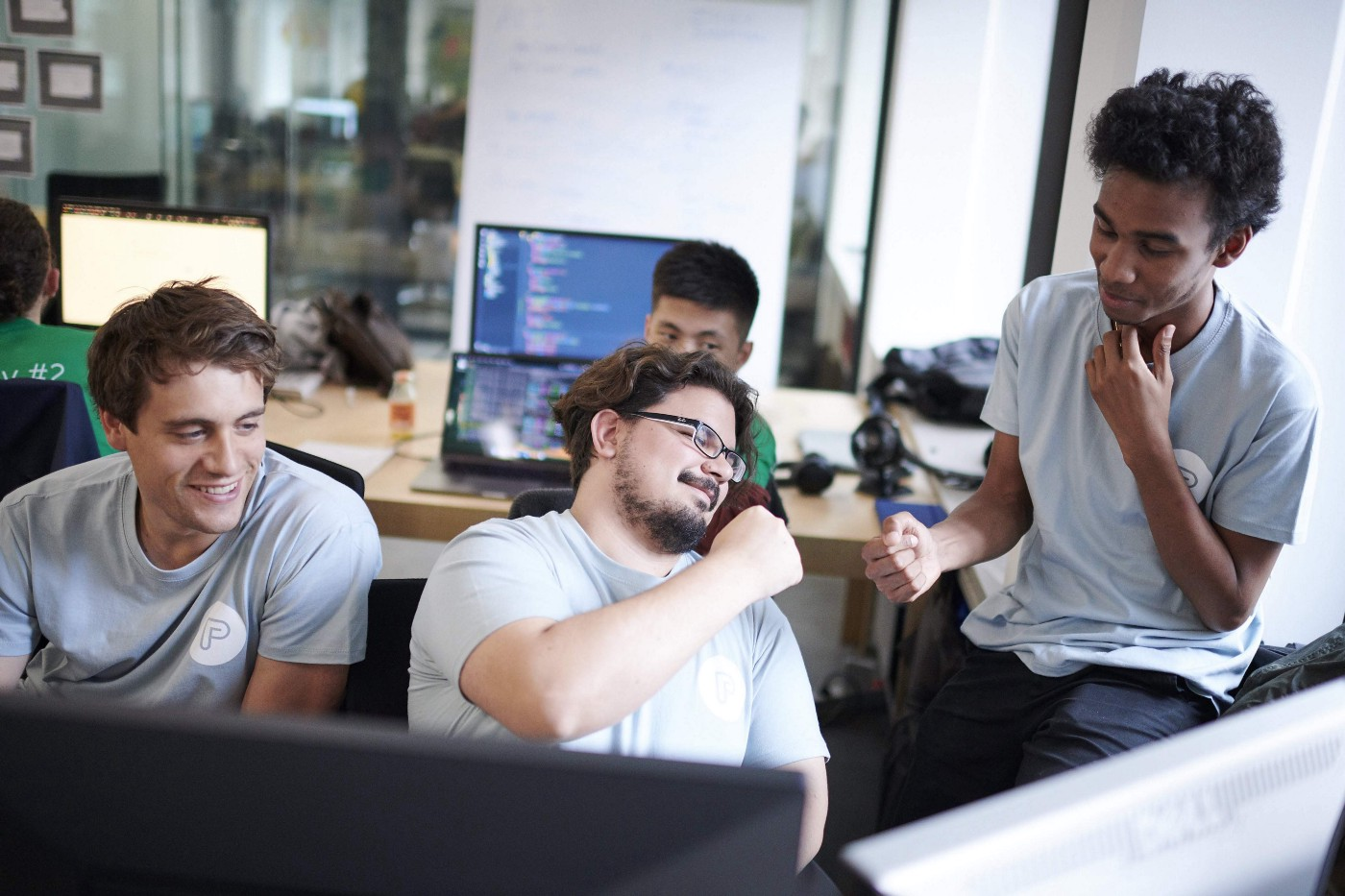 👍 Humility: Always staying humble
We are convinced that good ideas for new features can come from all teams. The advice of a team working closely with customers or prospects is valuable in identifying their existing or future needs and we regularly seek for their opinion. This allows everyone to feel empowered and involved in the development of the product.
But one of the best sources of information to improve our product is the customer himself.
Thus, in addition to internal feedback, we also increasingly want to create direct connections with our customers, through user tests or round tables, to enable them to discuss their dream features with our product teams.
Our product is scalable and it was thought of as such from the beginning. We are therefore ready to hear the improvement needs expressed by our customers, acknowledge our mistakes, even if we strive to limit them, and then do everything possible to correct them as soon as possible.
To sum it up, I believe the role of the product team can be compared to that of a conductor.
The score was written with several hands and will be played by several instruments, but he must ensure that everyone is tuned, that each player lines up at the same tempo, and comes into play at the right time. This implies great listening, the ability to anticipate and also the need sometimes to take breaks, in order to listen to each person individually, repeat certain pieces if necessary, allow certain improvisations, to better start again in the same key.
🎼 With these 4 common values, the conductor can successfully lead the musicians to the end of the score, with the desire to read a new one together.
---
--Florian Fournier, CPO @PayFit