I'm Margaux, Group Product Manager of the Payment products at PayFit since 2020. I'm also a football (soccer) player, and I often have fun drawing parallels between my job and football.
As Group Product Manager at PayFit, I am dedicated to improving the financial well-being of our customers. How? By streamlining the financial flows related to their HR activities, starting with paying salaries on time.
Beyond that, one of the things that really gets me going in life is football. Ever since I was a little girl, football has run through my veins and has been a part of my life at almost every age, right up to the present day.
I draw parallels between my work and football, not only because it's fun, but also because I have found some truth and a certain vision of the world in it. Mind you, certainly not the vision of glitter and money that clings to football, but the one of "true values", the ones coming from the gut and that every competitor and team player knows.
This vision, these values, are universal, and go beyond all concepts of diversity or sport. That's why they helped me fit and thrive in predominantly male domains (football and tech). And to truly enjoy them!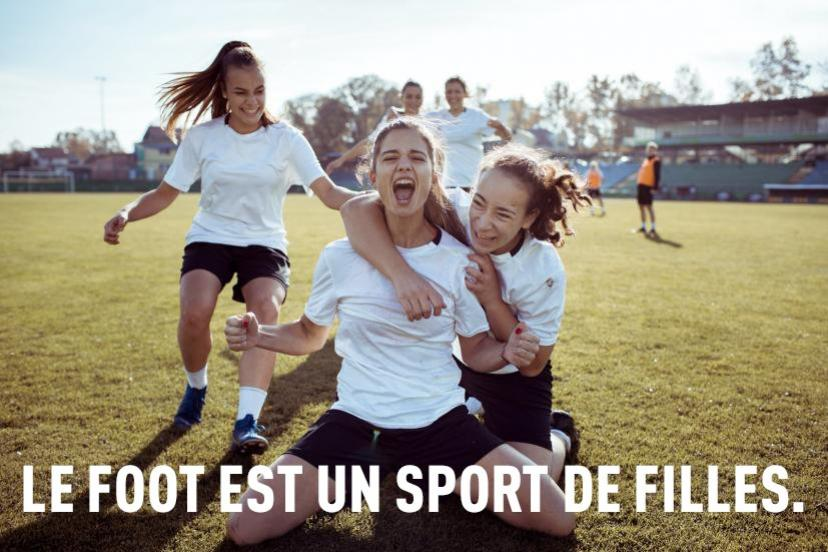 That's why I would like to share this mindset with you, the one that has been driving me both in football and in my daily life at PayFit. A mindset that allowed me to establish a benevolent and successful environment in my career path as a woman in tech, while staying true to myself.
How I got into predominantly male domains
My early days in football
Like many female footballers of my age (30), I started playing football with the boys. In the primary school playground, activities were rather gendered: football on one side, hopscotch on the other - I'm almost not exaggerating. I couldn't choose sides: I played hopscotch, but I also wanted to play football.
So I joined the group of apprentice footballers, and along the way I was accepted to the highest recognition at the age of 6: in charge of the class ball. I was in the driver's seat, I had all the boys at my feet, literally.
This has been a way for me to thumb my nose at this sport that, 25 years ago, was still a long way from today's progress towards gender equality.
It was years later, when I joined a football club at the age of 20, that I played in the women's section, where I found my place from day one and was able to appreciate 15 years of progress.
Ten years later, women's football in France has increased by 170%, from 60,000 to 160,000 members between 2012 and 2022.
And now that the UEFA Women's Championship is over, I truly enjoy this kind of image in my newsfeed: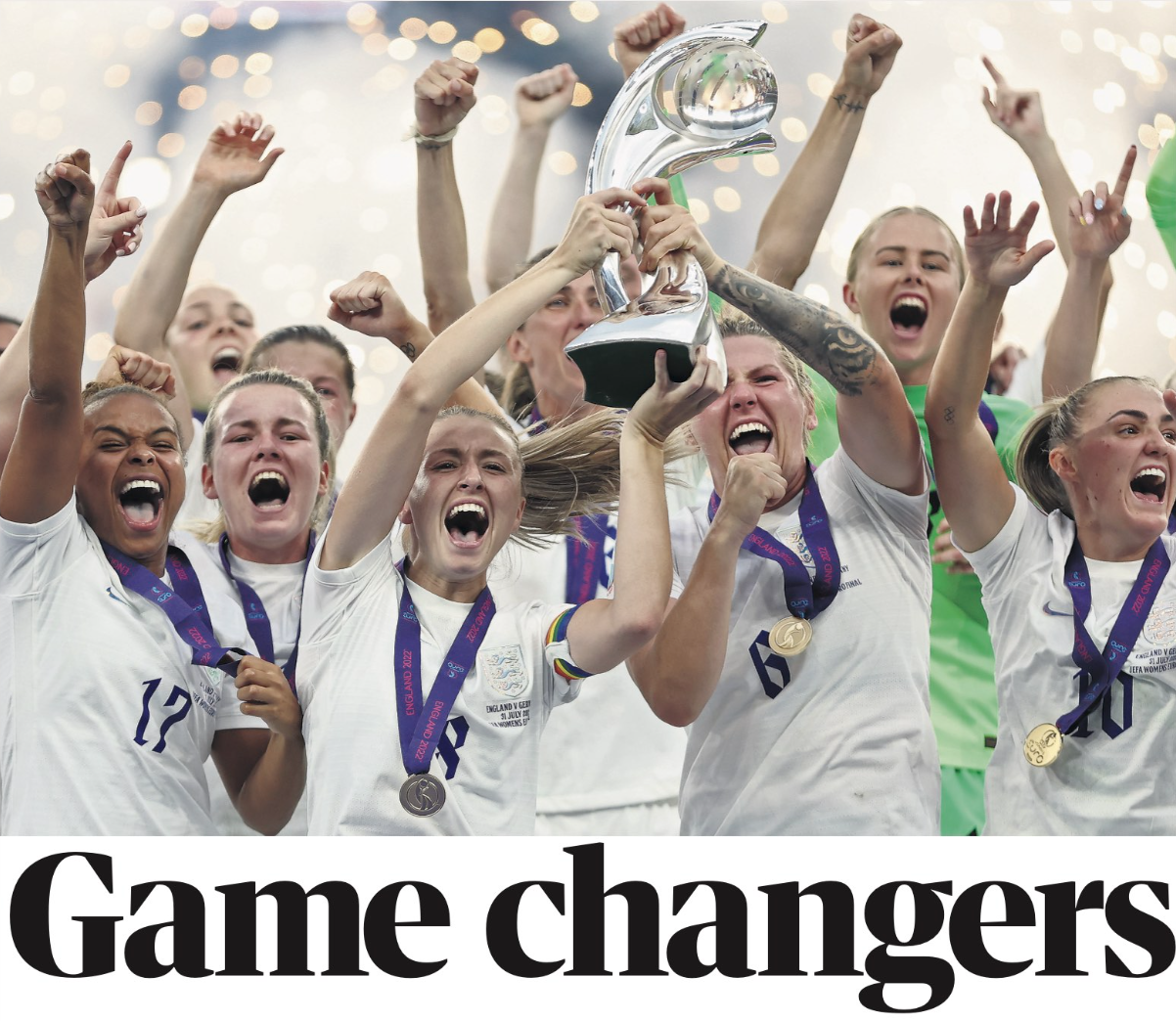 My arrival at PayFit as a Product Manager…
Dealing with the uncertain, daunting situation of trying to fit in with a group of men, in an activity still largely considered a man's sport, is ultimately quite comparable to my arrival as the 1st female Product Manager of the PayFit product team in 2020.
In truth, I found a team that was welcoming, caring and open to change. Today, there are 4 and soon 5 female Product Managers out of 14, and even gender balance in the management of the French Product team, made of Product Builders.
Says my colleague Inès Salhi, Head of Product France:
"When I started as Head of Product, the team had 6 managers and only one other woman who had just resigned, so I found myself leading an all-male team. I won't lie, it wasn't easy.
Today we have reached a 50/50 gender balance among the French product leads, a year and a half later, and the atmosphere is much healthier than at the beginning!"
… and as football player
It actually took me more than a year before I dared to join PayFit's weekly football games.
Why? First, because I hadn't seen any women participating until then. Second, there was indeed a women's team, but they didn't play regularly.
However, I was used to playing with the boys in my previous companies or with friends, so I thought I was rightful to join the more regular team, comprised of men.
I wasn't sure if I would be up to the level of the other players, and the fear of spoiling the pleasure they took made me hesitate for a long time.
It turned out that Florian and Firmin, PayFit co-founders and active members of the team, convinced me to join. I explained at which position I played, which tactics I liked, and before it even started some credibility was already established.
Once I got into the game, I enjoyed myself and my team even won! I was delighted and reassured by the experience, and willing to do it again. I've played almost every week with them since then.
Looking back, I'd say that I had to have a mindset of courage to dare to join the first time; to let go to face men who were potentially better than me; and to show self-confidence to prove that I was a player who was up to it.
How I learned to play with my own strengths to grow
In order to grow in a product team or in a football team, I found my way by bringing my "touch" to the team.
A caring and collaborative team environment
First and foremost, it is fundamental and essential for me to foster teamwork with the aim to federate the team through a common understanding that "we are on the same boat".
In football, communication between team members is essential to adjust roles and ultimately work better together – before and after games, but especially during the game.
In tech, studies have shown that women are more likely to experience impostor syndrome than men. Working in a caring culture like PayFit helps to establish trust and open feedback. It is in such an environment that I feel comfortable and listened to, and it dramatically reduced my feeling of impostor syndrome.
To ensure transparent and regular communication, I have an informal 1:1 at least every 2 weeks with each team member and we also formalise peer feedback every 3 months.
This way, we can handle potential disagreements, which are naturally turned into positive and constructive discussions. They can range from defining our vision (what are our 3-year ambitions?) to the adjustment of our work routines (what is expected from our sprint plannings? our demos?).
A strong personality and a pragmatic mindset
Never giving up, being mentally strong, serving the team, have always been my leitmotivs in football. Does it help at work too? Spoiler: yes!
One of the essential qualities of a product manager is empathy - understanding your users, your colleagues and all the stakeholders involved in delivering value to your customer.
Understanding how others behave, think, and communicate is a major asset. It can be as simple as being precise and concrete with a developer, highlighting impactful KPIs with a business stakeholder, or listening carefully to the pains of our customers.
Achieving success in tech is not a long, quiet river. To navigate this winding stream, I have always tried to be cool and resilient. I do this by stepping back, not letting events affect me along the way.
Working in tech often means in startups or scale-ups. They are fast-changing environments, therefore accepting change is part of the journey.
In my opinion, success and growth cannot happen without determination and pragmatism, and without challenging the status quo to make things happen. Get things done: that's how you get results, and it's through results that you objectively prove your value.
Changing the norm for more fulfilment
Continuing to own my role as an expert and leader
My journey will make me proud if my experiences and their sharing contribute to change things, whether in football or in tech.
This happens at several levels in my job and in particular within my "triforce".
🧐 What's a Triforce?
💡 We organise our development teams around a trio made up of a product designer, responsible for the user experience; a lead developer, responsible for technical feasibility; and a product manager, responsible for the business viability and the overall value.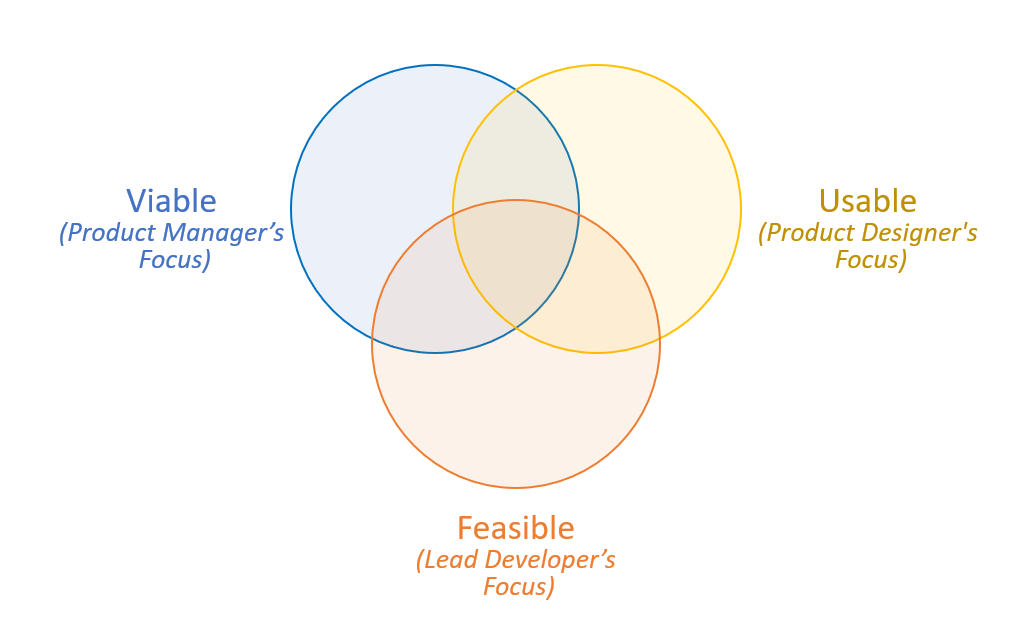 In order to ensure viability and value, I think that the hybrid and generalist side of the Product Manager is its greatest expertise. This is both the beauty and the difficulty of this job.
At the same time, I also became one of the go-to people for football at PayFit. These days, I contribute every week to encourage all PayFiters, whatever their gender, to come and play football and participate in external tournaments.

I am spending more and more of my time making an impact beyond my own experience:
I am actively involved in recruiting new Product Managers at PayFit, and pay particular attention to gender equality during the process.
Internally, I frequently dedicate part of my time to coaching Product Managers and Product Builders.
It's a team sport
These experiences have helped build the person I am today, quite fulfilled and happy.
I'm a competitive person and I like to be challenged (especially when there is a way to show my worth in a man's environment, you've understood). This is certainly an approach that works well for integrating into male groups, but certainly not the only one. All personalities have their place and this diversity also enriches the men and the products so much.
So when we talk about diversity at PayFit, it is not statistical diversity that we mainly look after, but the creation and maintenance of a mindset that reflects our values and contributes to an inclusive culture.
The Women's Euro football tournament has just ended in the UK. It put women footballers in the spotlight and that is great news. It should help to continue to position women as sportswomen as legitimate as men, and to encourage more women to dare to play football.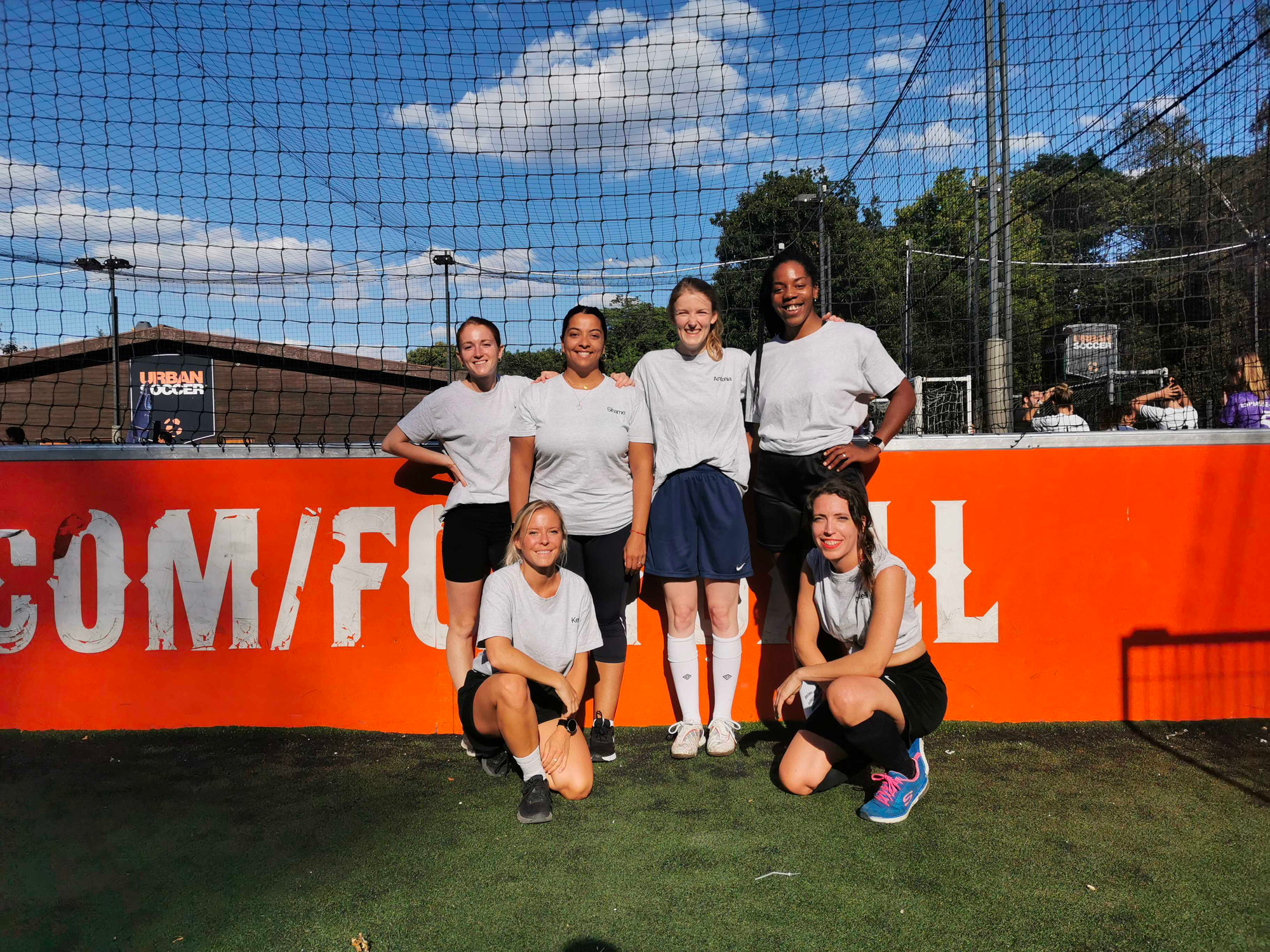 At PayFit, we work every day to promote an environment that allows women (as well as everyone else) to dare to work in tech, and to thrive.
I may have scored many goals in the past, but I know that one decisive pass like this can make you win the game.
---
Header photo by Donnycocacola / Unsplash