Remote working is developing to become a common practice, only accelerated by the Covid-19 situation.
Working remotely full-time has been feasible for some and unexpected for others. Being confined in our own homes and learning how to social distance ourselves, we are all adjusting.
You've all seen those "Start being productive from home NOW!" guides. Most have great insights to provide, but they lack something: to remain sane in this situation, creativity helps.
The designers at PayFit gave us a peek at what they're working with when they are working from home. Their spaces are relaxed, original, and minimal. To cope with not seeing each other daily, they built their own creative set-up. They also provided their top advice for working from home, so keep reading!
Everyone can benefit from having a pleasing environment. We hope you can find inspiration for your own set-up with this selection!
---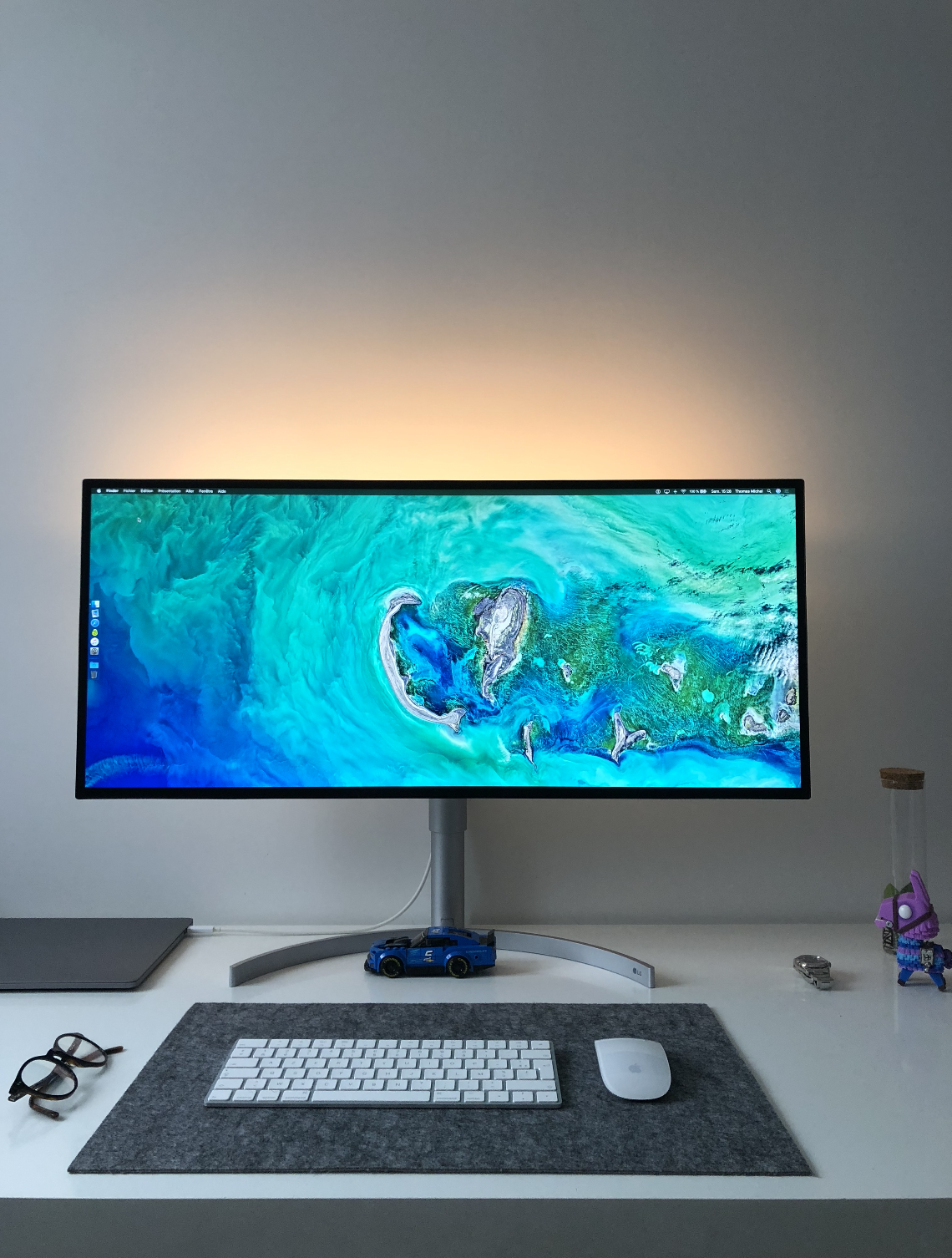 Thomas Michel, Design Manager
Be strict with the routine (waking up at the same hour, eat at the same hour, closing the laptop at a defined time etc…) To work remotely, it is mostly about self discipline.
---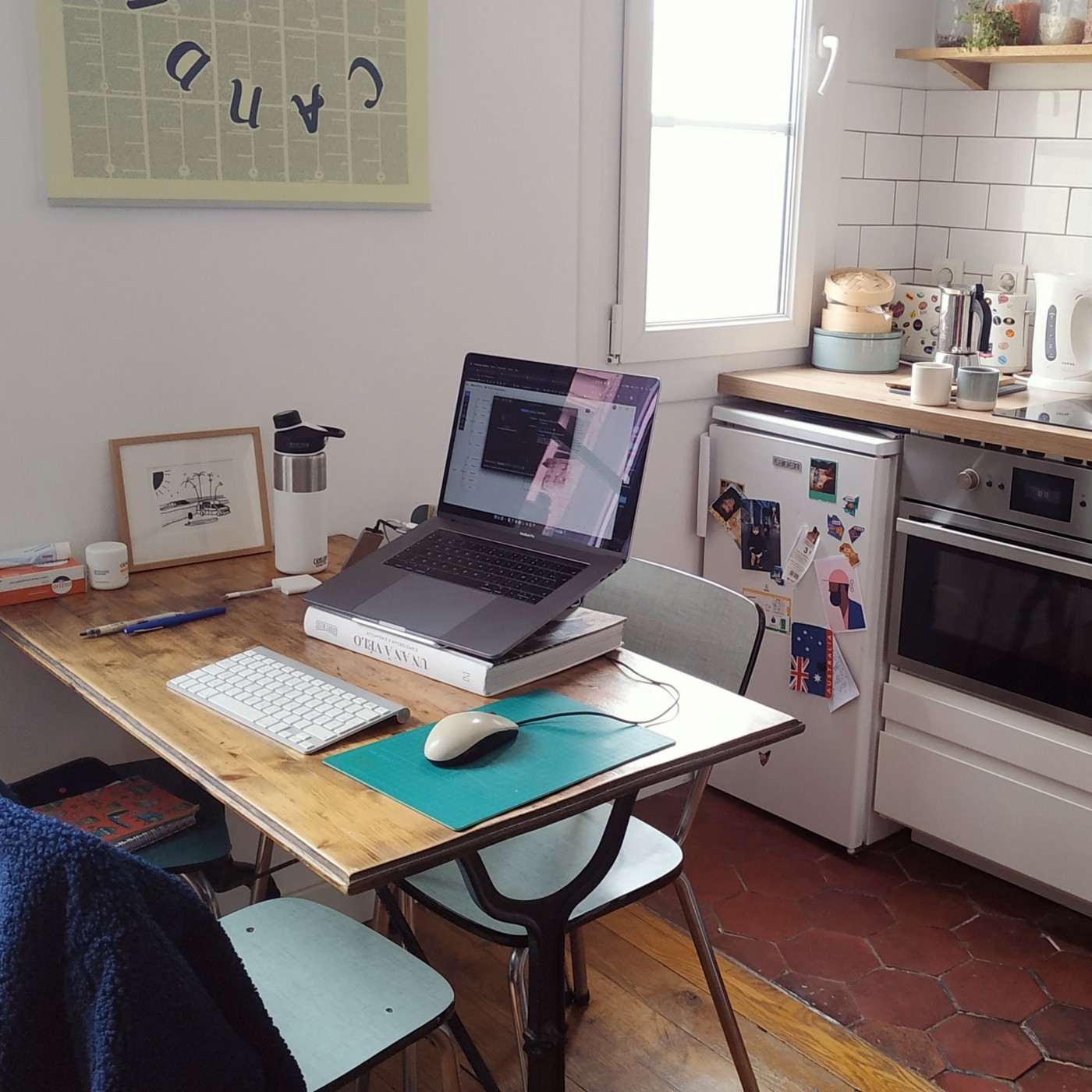 Julien Bouvier, Senior Brand Designer
Elevate your laptop to have a correct posture. This will avoid back and neck pain!
---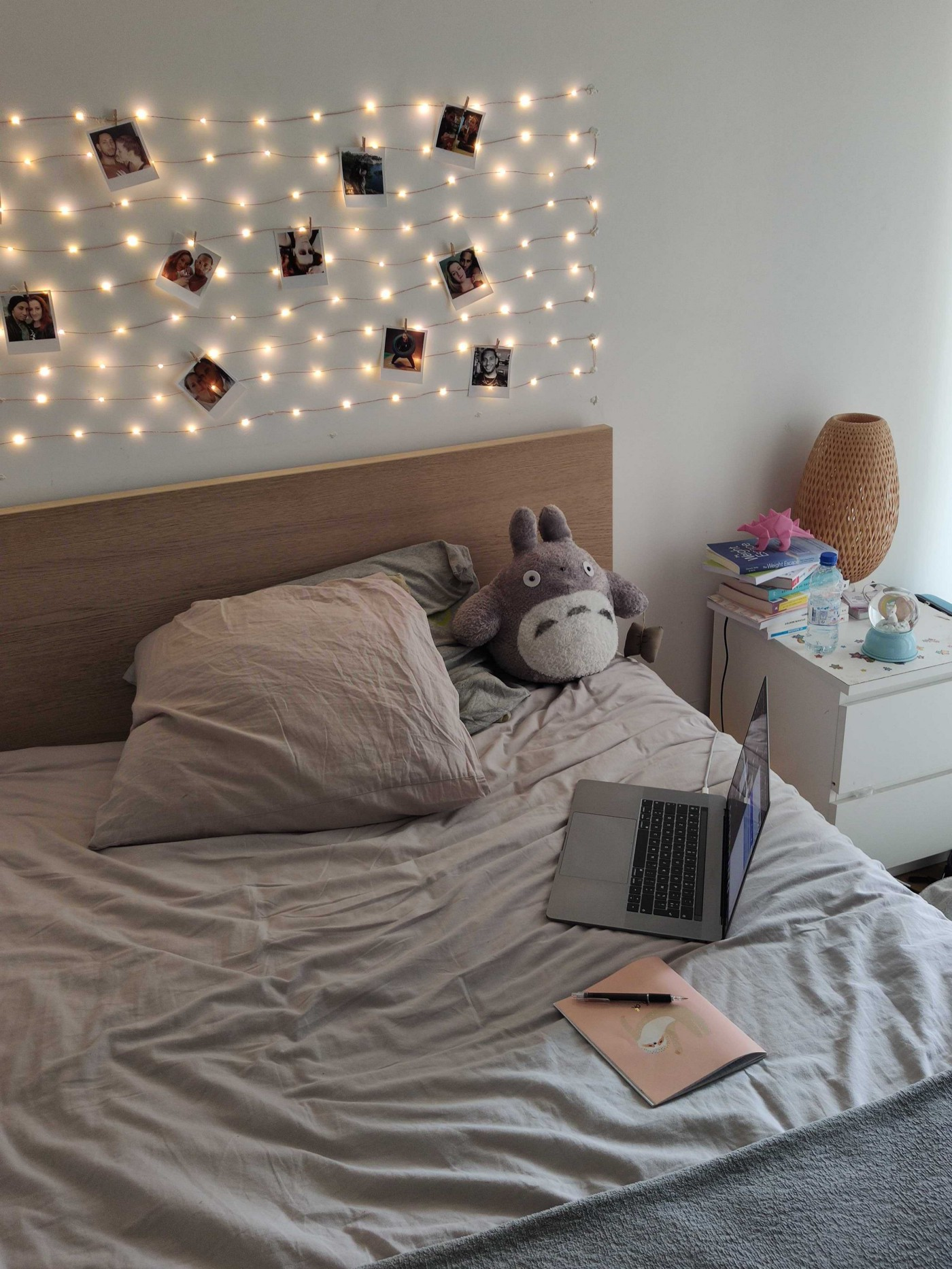 Léa Mendes, VP of Design
Working from the bed is the perfect space to stay chill when working hard.
---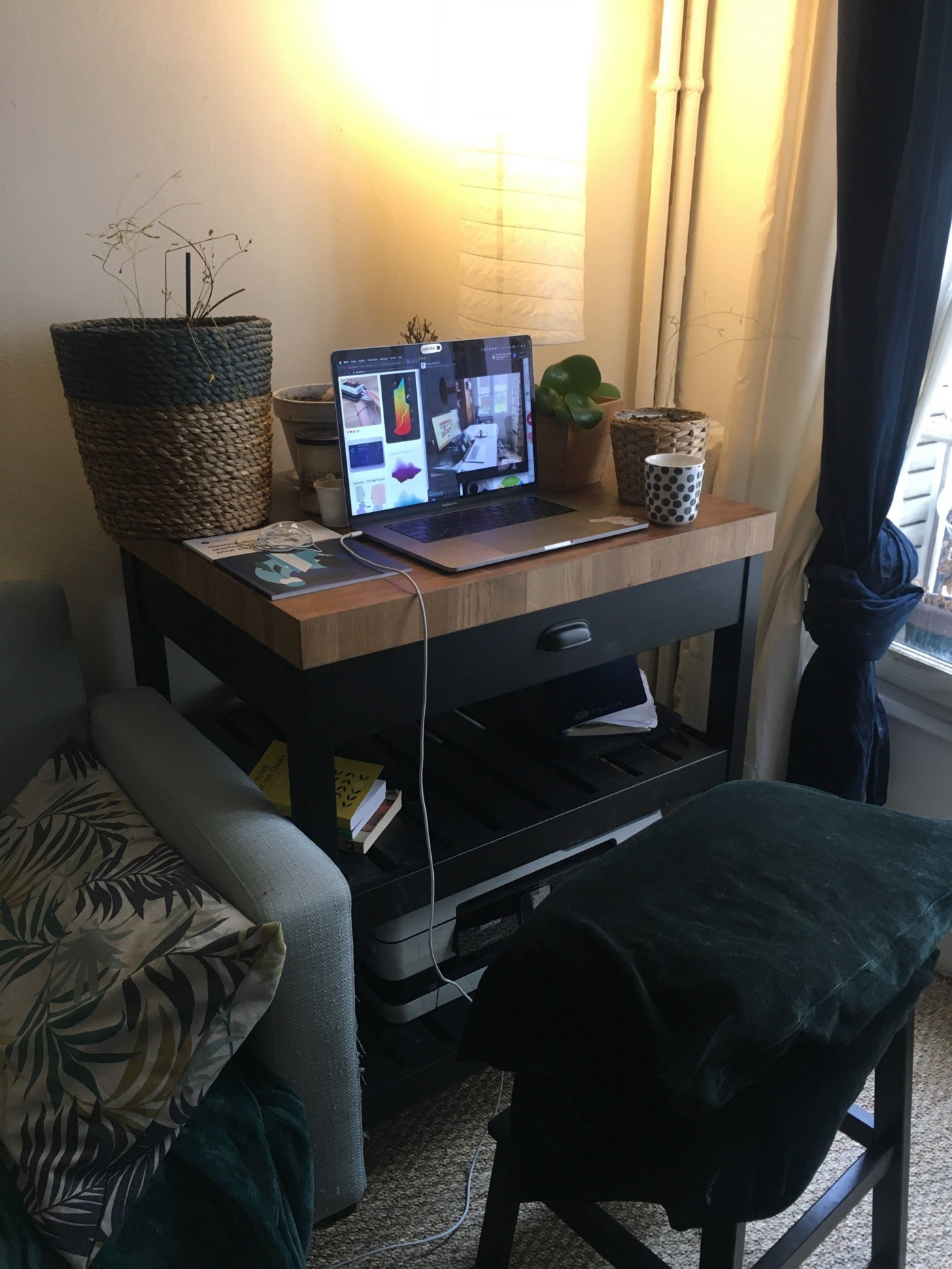 Chloé Batiot, Brand Designer
Keep a 'to do' list on your desk and tick each one off once they're done. This helps you see that you've been productive.
---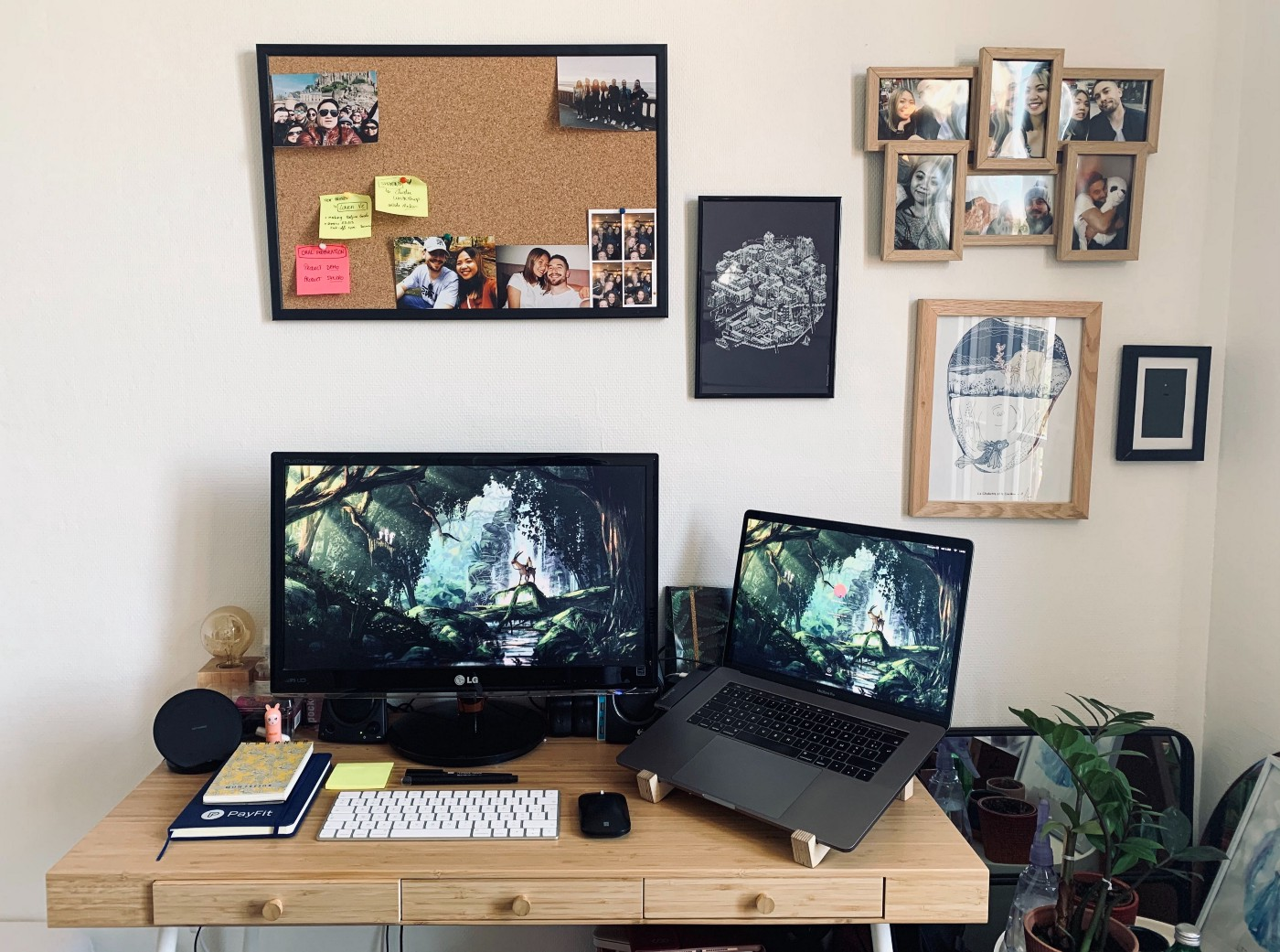 Sylvie Nguyen, Product Designer
Make sure to wear comfortable clothes, choose a comfortable area to work in and be well-organized.
---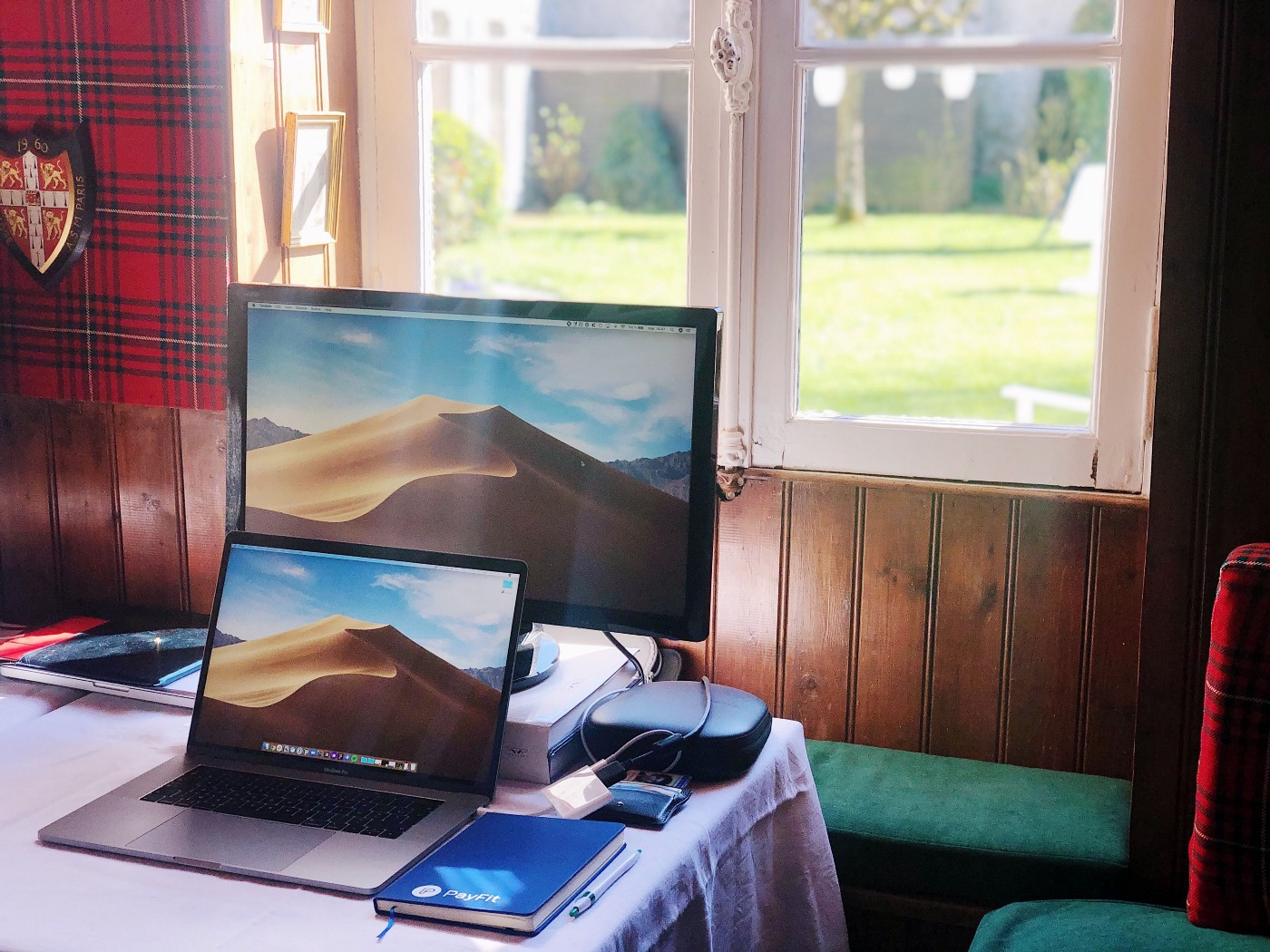 Gauthier Casanova, Product Designer
Work behind a beautiful view! It is really soothing.
---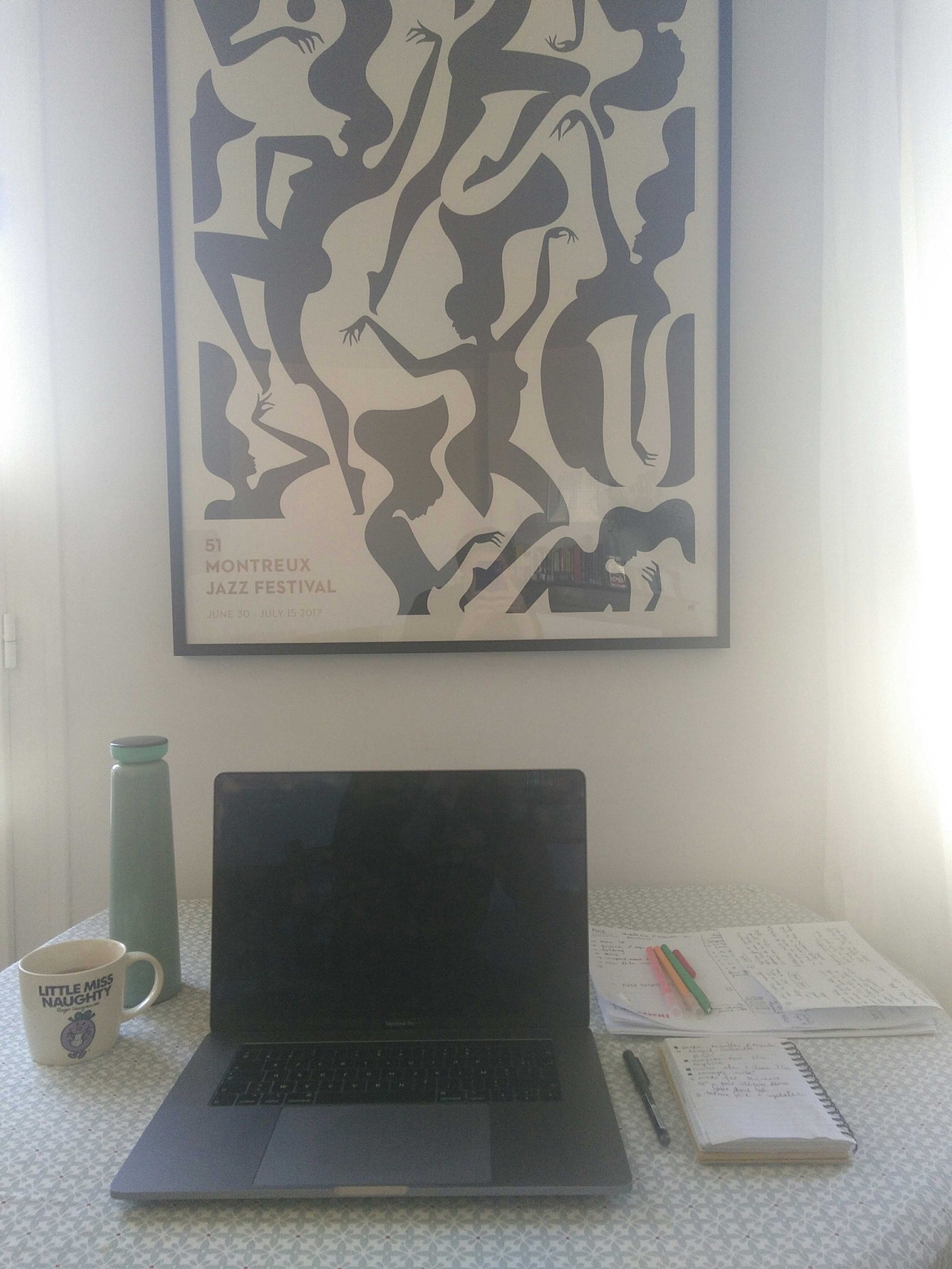 Mathilde Gauthier, UX Researcher
Don't forget to drink lots of water/tea, take some breaks and enjoy the natural light as much as you can!
---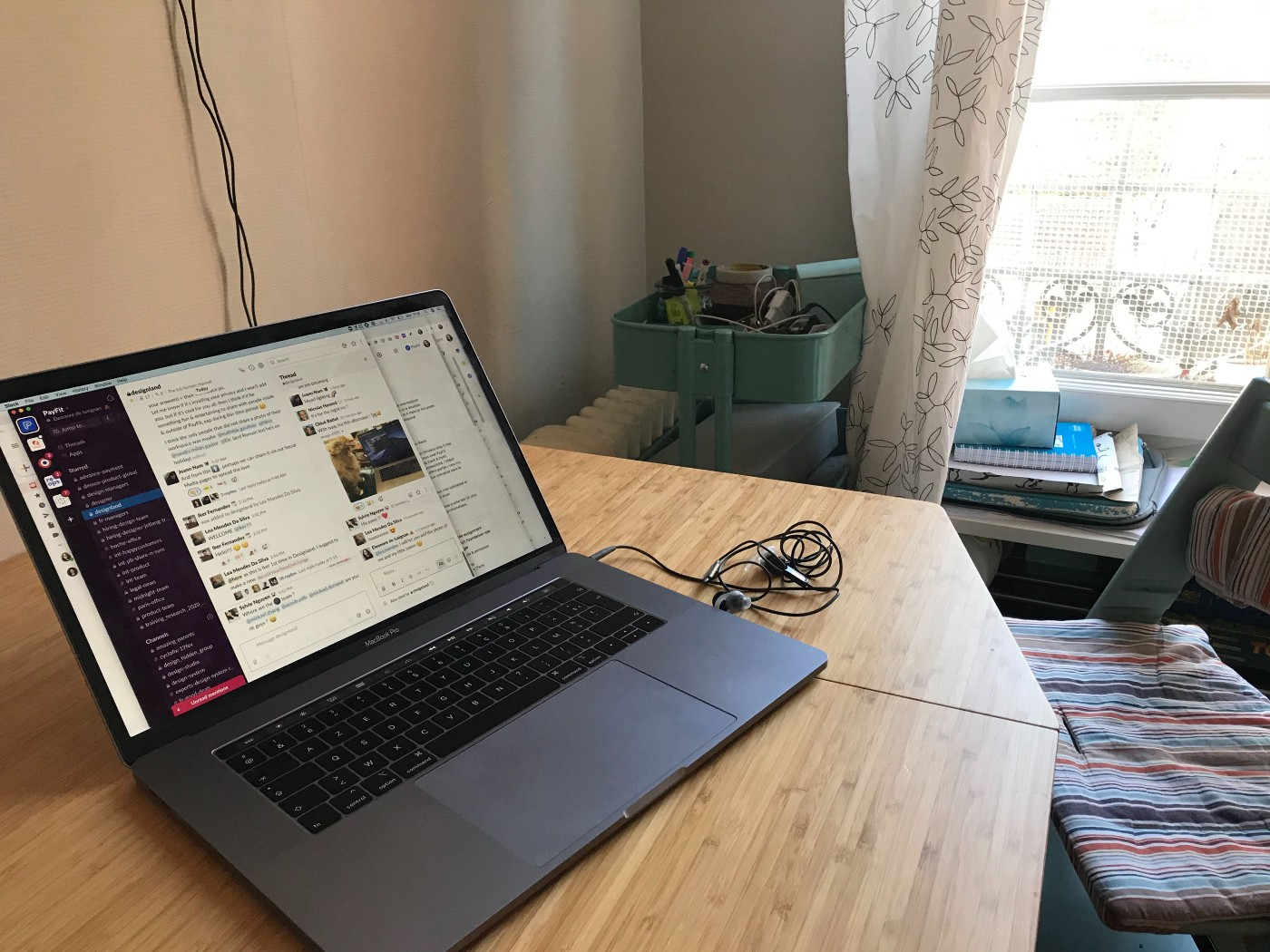 Eléonore de Lusignan, Design Director
Be creative! If you weren't ready to go on full remote, create a spot in your home where you can make a comfortable solution.
---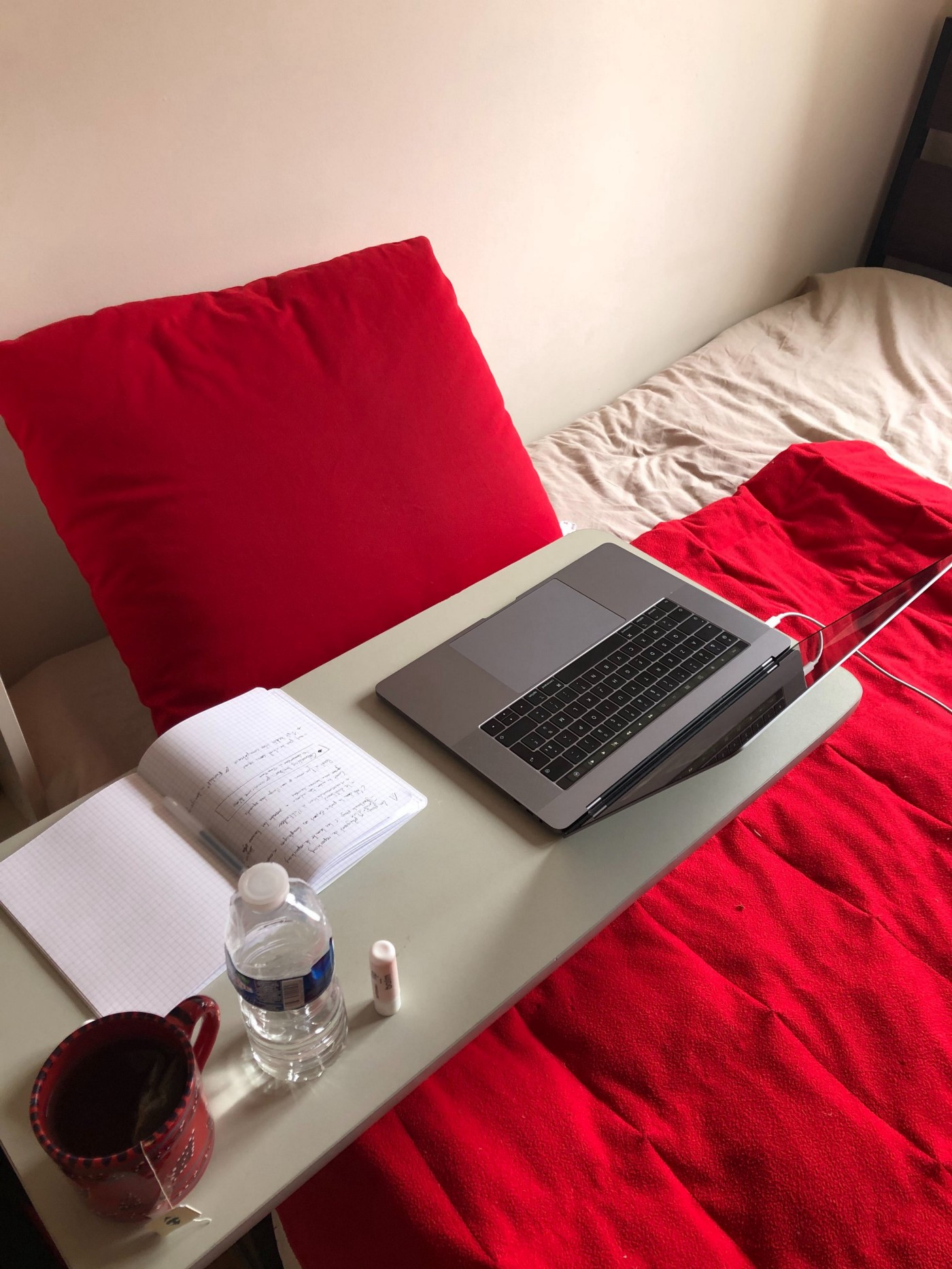 Gwen Sonzogni, Design Director
Take breaks. It's a marathon! Always have a drink on your table. It's a way to give yourself a break to the kitchen when it goes empty.
---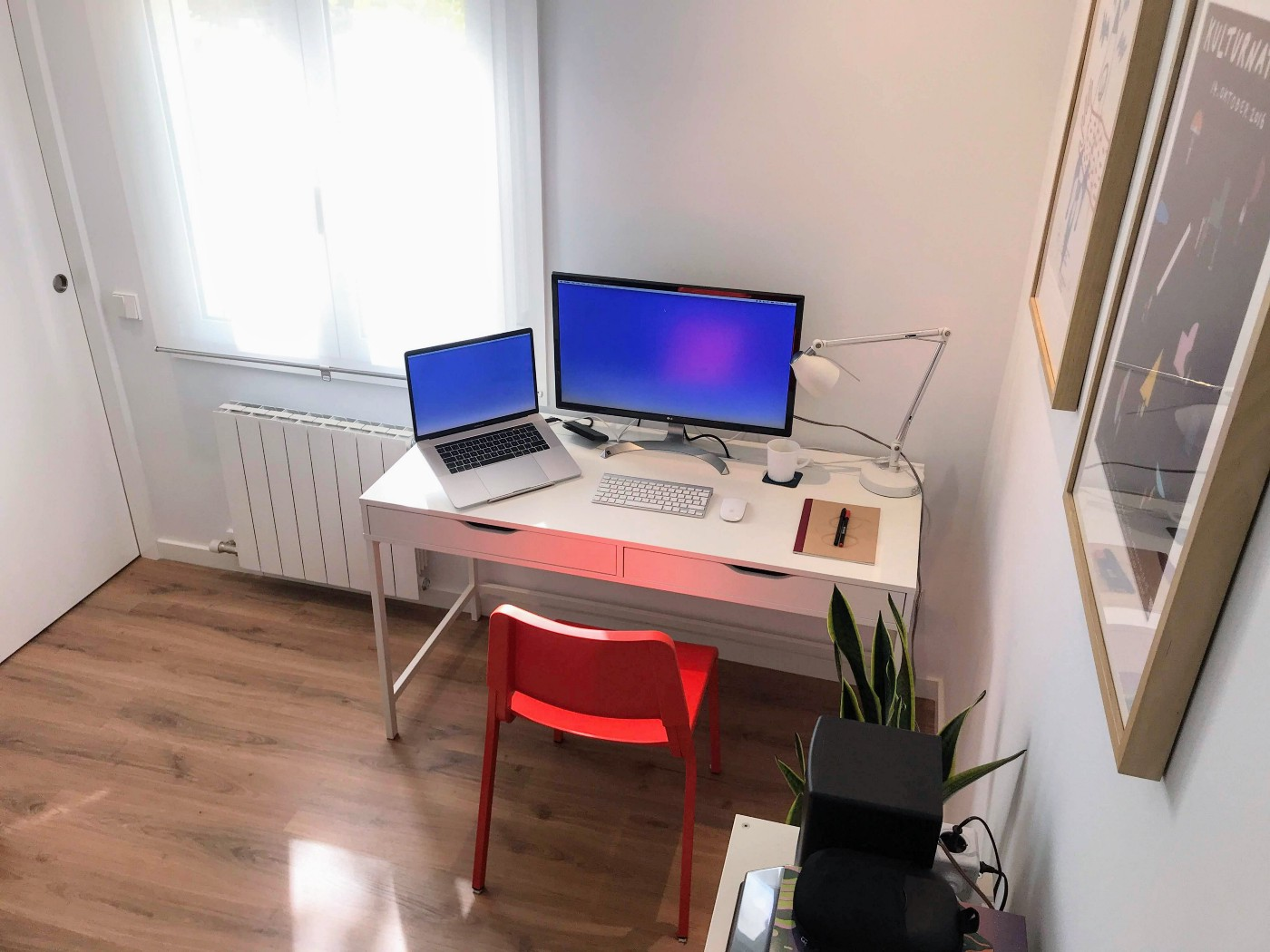 Iker Fernandez, Senior Product Designer
Have an external monitor, speakers to play music properly (very important), and a mug that's always filled with coffee.
---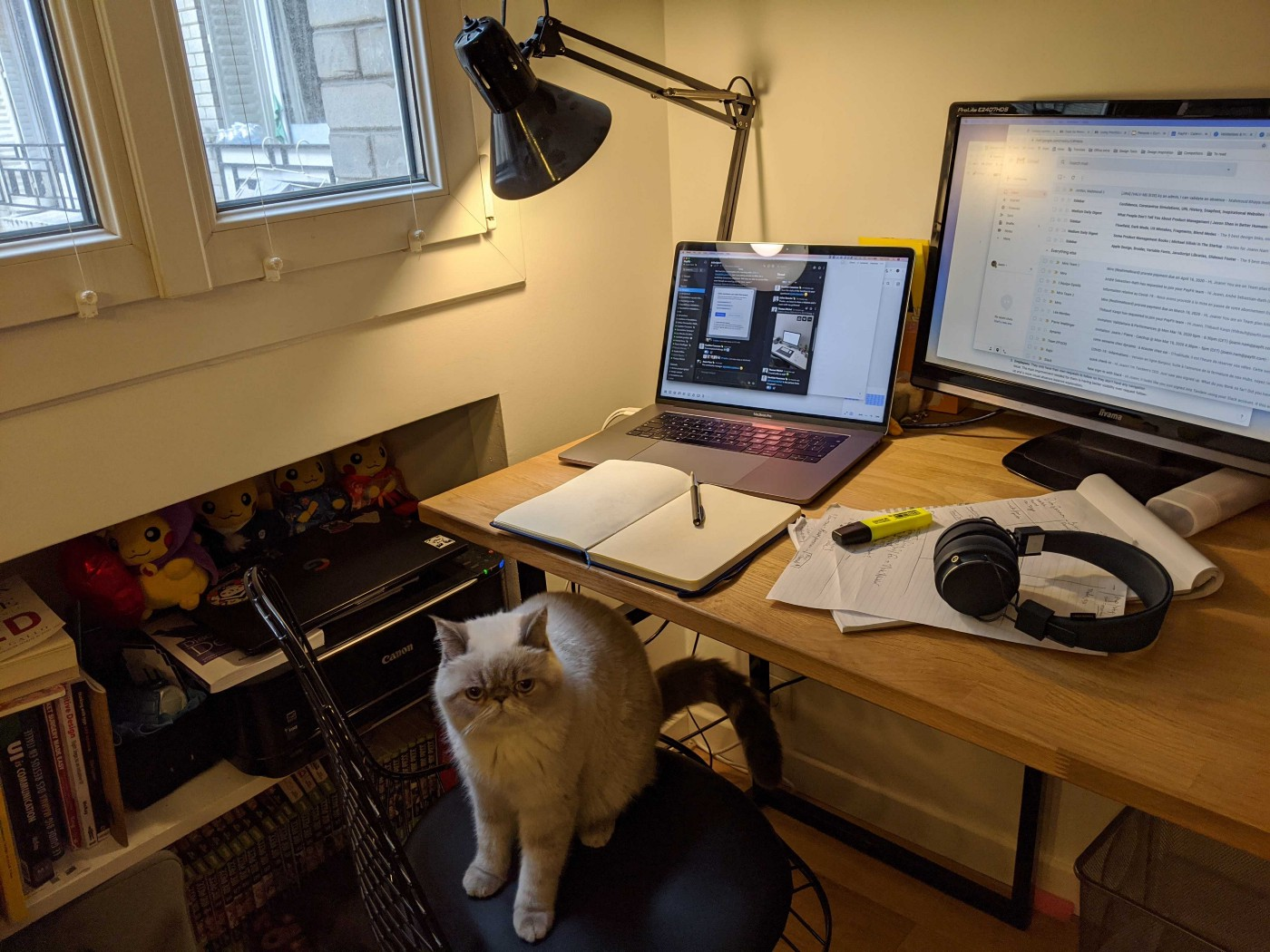 Joann Nam, Product Designer
Having a window next to your desk is great especially when you want to get some fresh air flowing in. And it's always nice to have a furry friend!
---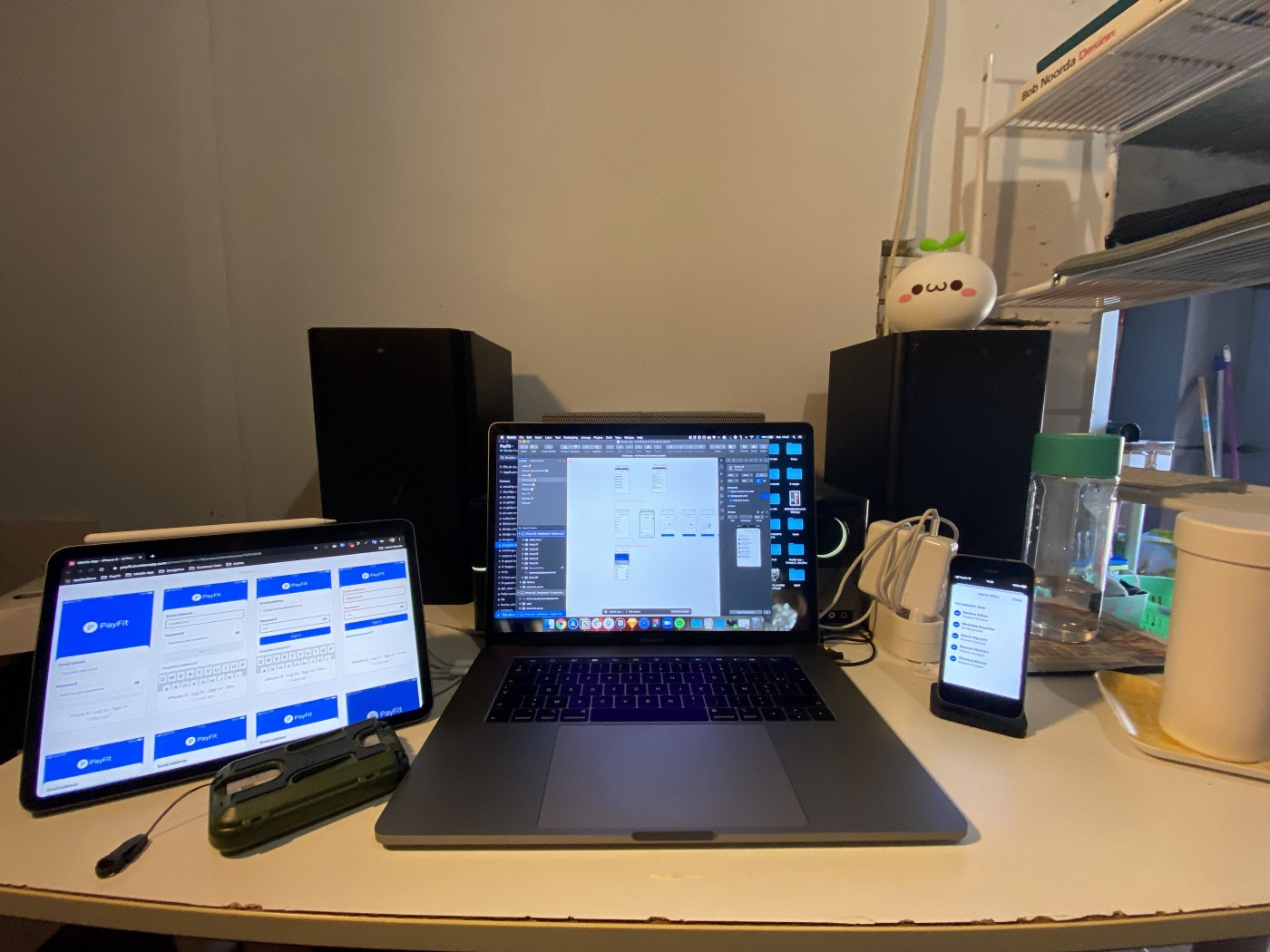 ---
Nicolas Honoré, Product Designer
Try to create a cool and, if possible, secluded workspace.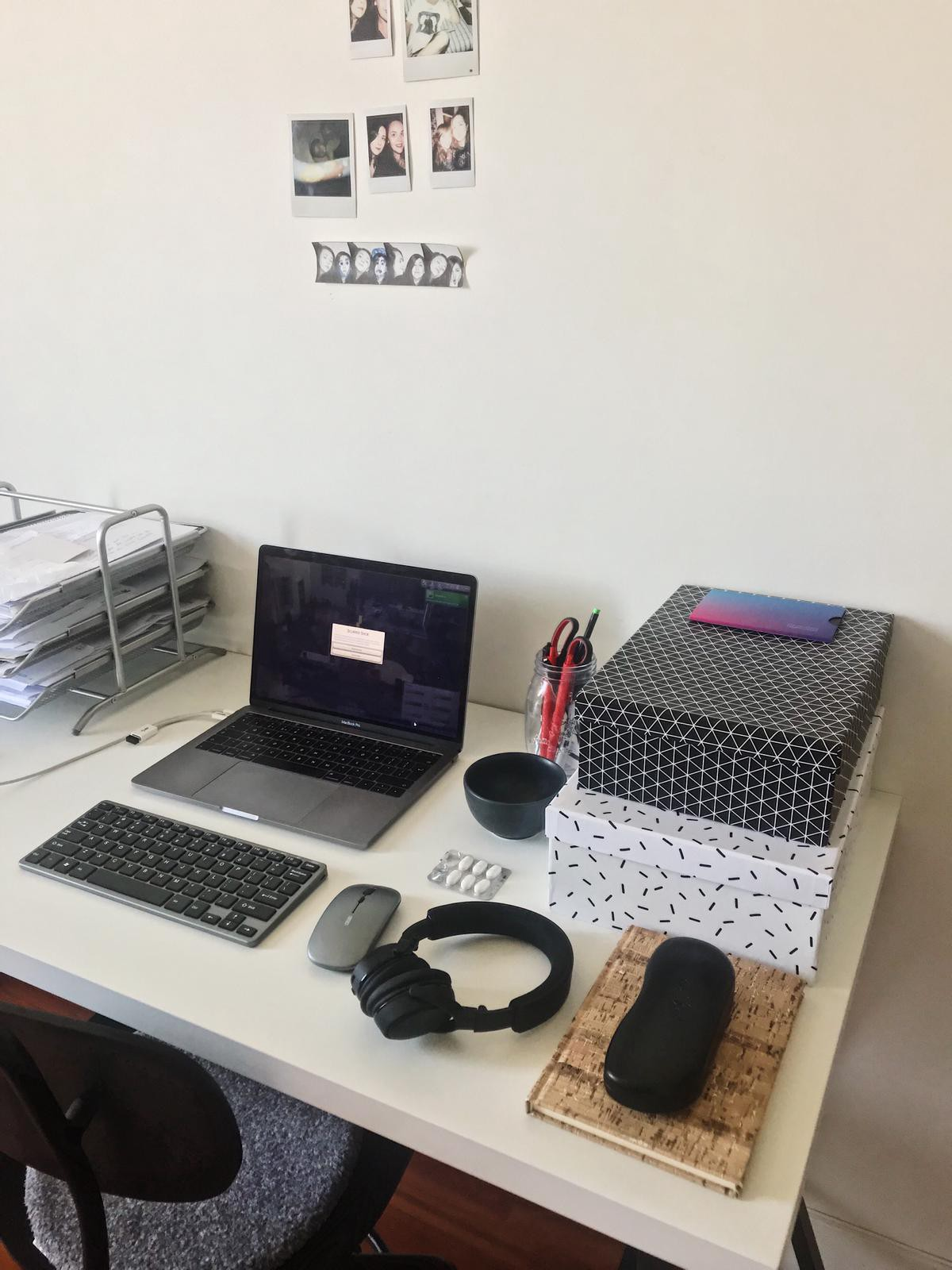 Sandra Millan, Senior Product Designer
Try to keep your space tidy and not leave clutter around… there are boxes to keep them organized for you.
---
We spend hours at our desks each day, let's be experimental and imaginative: how did you choose to freshen up your space?
---
--Joann Nam, Product Designer @PayFit